SHAKE_MAKE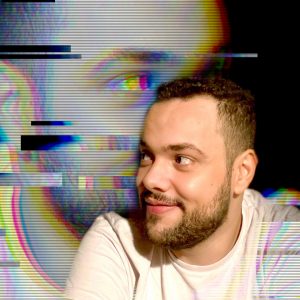 My name is Ismail known in the community by the pseudo of Shaké, I'm 30 years old and I've been playing video games since a very young age. In 1997, I was already a hardcore gamer playing every single game from fighting games to the Metal Gear Solid Collection, one of my favorite consoles was the Nintendo 64 and the legendary Atari 2600 known by the name of Atari VCS back in the days, and let's not forget my beloved Sega Mega Drive, and the PlayStation 1 that had a great career.
After that in February 2018 I joined a new adventure on Twitch as a streamer where I found my place and started to gather a community that now I'm calling a family, I took a break during that time for a couple of months then in 2019 I had the idea to create Abrami Gaming, back in the days it was just a clan with a bunch of friends but in 2020 I decided with Dreamerz and Deviouss to name it Abrami Family and it was at that moment where we took our first step toward an unknown adventure full of surprises.
I had one thing in mind, to follow my ambition and to Always Be Real And Make Improvements.
DREAMERZLEL
TRUNKS2G
DAMYSUS
BAZOUYA
MRALECTRONA
CHADAI
SPOW