 MPL stands for Masters Pro League, It is a professional eSport League featuring the best teams and players in MENA REGIONS, competing in four different games : FIFA 22, LEAGUE OF LEGEND, Valorant and PUBG Mobile
After registrations, the 256 registered players will participate in the open qualifiers (4 qualifiers in total, 256 players/Q).
Out of these players, the top 16 players (Top 4 in each qualifier) will proceed to the next round called "League" Stage (4 groups)…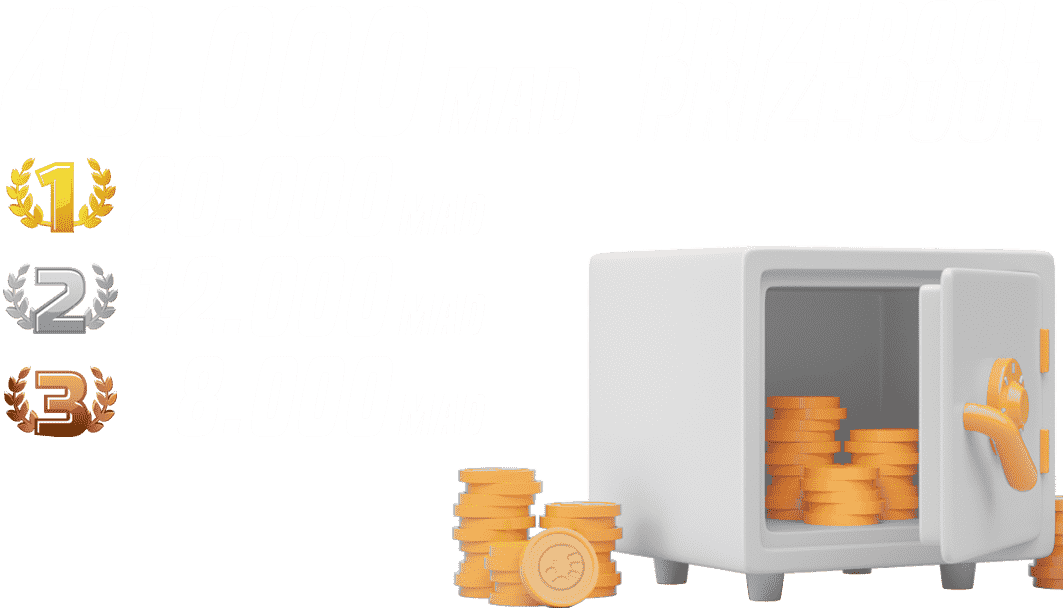 you are interested to participate ?
The following rules and regulations apply only BETWEEN THE QUALIFICATION PHASE AND THE FINAL PHASE
𝗚𝗔𝗠𝗘 𝗥𝗨𝗟𝗘𝗦
𝗔𝗹𝗹

 

𝗽𝗹𝗮𝘆𝗲𝗿𝘀

 

𝗠𝗨𝗦𝗧

 

𝘂𝘀𝗲

 

𝗮

 

𝗴𝗼𝗼𝗱

 

𝗶𝗻𝘁𝗲𝗿𝗻𝗲𝘁

 

𝗰𝗼𝗻𝗻𝗲𝗰𝘁𝗶𝗼𝗻

 

𝘀𝗽𝗲𝗲𝗱

 in order to play in no lag, no red latency conditions (8 Mbps/s or higher). Please try to use 4G and share it with your PS4 if you don't have good ADSL internet speed or fiber.





For the ON Stream matches, players with optical fiber must be ready to stream on their channel for the MPL Team.





- Format: 128 Players | 1 VS 1 Online Single Elimination.





- Platform : PlayStation 4





- Game Mode : Friendlies





- Difficulty Mode : Legendary





- Half Length : 6 Minutes





- Controls : Any





- Game Speed : Normal





- Squad Type : Online (

𝗡𝗢

 

𝗖𝗨𝗦𝗧𝗢𝗠

 

𝗦𝗤𝗨𝗔𝗗

). If your adversary has a custom squad, don't play, quit the match quickly and invite him back, make a screenshot and send it on Discord to one of the admins.





- Weather Conditions : Clear and sunny





- If a player disconnects during a match, simply re invite each other, continue from the same minute the match disconnected and with the same score as the previous match.





- In case of a draw, 

𝗴𝗼𝗹𝗱𝗲𝗻

 

𝗴𝗼𝗮𝗹

 

𝗿𝘂𝗹𝗲

 

𝗮𝗽𝗽𝗹𝗶𝗲𝘀

. Players will have to start another match and the first person that scores WINS.





- If a player disconnects a second time, he'll be disqualified.
𝗚𝗘𝗡𝗘𝗥𝗔𝗟 𝗥𝗨𝗟𝗘𝗦
Frequently Asked Question
How do i join FIFA 22 MPL ?
You have to sign up for an account at www.esna.gg, enter your PSN ID in your profile's informations.
Is it free to participate in FIFA 22 MPL ?
Yes, we will never ask you to pay a fee to enter FIFA 22 Masters Pro League.
What is the Prize Pool for FIFA 22 MPL ?
The prize pool for FIFA 22 is 40.000 MAD.
Will the FIFA 22 MPL be played on PS4 or PS5?
The MPL will be played online on the PS4 version of FIFA 22.
Is it FUT mode or classic online friendlies ?
Classic online friendlies.
Where games will be streamed ?
Matches will not be streamed due to the fact that FIFA 22 doesn't have a spectate mode and not all players have fiber to request the shareplay feature on PS4, but if you have fiber at home you can stream all your matches on your channel as long as you mansion MPL and ESNA on your stream title.