 United we play, united we win.
MPL stands for Masters Pro League, It is a professional eSport League featuring the best teams and players in MENA REGIONS, competing in four different games : FIFA 22, LEAGUE OF LEGEND, Valorant and PUBG Mobile.
After registrations, the 32 registered teams will participate in the open qualifiers (4 qualifiers in total, 32 teams/Q).
Out of these teams, the top 16 teams (Top 4 in each qualifier) will proceed to the next round called "League" Stage (4 groups)…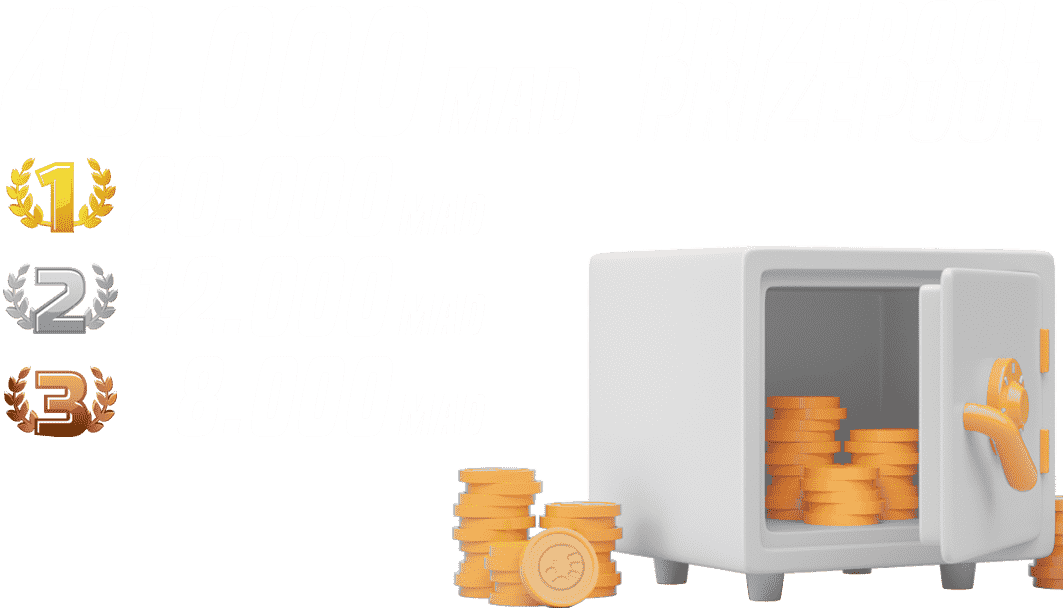 you are interested to participate ?
The following rules and regulations apply only BETWEEN THE QUALIFICATION PHASE AND THE FINAL PHASE
Team Member Eligibility
Roster Rules
Match Process
Pauses and Crashes
Team Member Eligibility
To be eligible to compete in the League, each Player must satisfy all of the following:
2.1. Player Age


2.1.1. No player shall be considered eligible to participate in any MPL Competition before their 16th birthday, defined as having lived 16 full years.
2.1.2. If a player is 16 years of age or older but under the age of majority in their country of residence before the start of the Official Competition, they may still compete in the Official Competition if (a) they meet the other eligibility criteria in these MPL Rules and the Global Policy,and (b) a parent or legal guardian accepts these MPL Rules and the Global Policy on behalf of the player, and consents to the player's participation in the Official Competition using a parental consent form provided by the Tournament Operator.

2.2. Residency & Representation


2.2.1. A Player can be an EMEA Resident and an LTR simultaneously.
Teams will be required to have a minimum of three (3) Locally-Trained Representative (LTR) and three (3) EMEA Residents on their starting roster at all times during any Official MPL Competition. In addition, a team must have at least four (3) MENA Residents on their full roster.
2.2.2. LTRs are defined as players who have fulfilled one or more of the following criteria:


1. The player has legally resided and been primarily present in the countries defined in the two sub-regions in section 1, for no less than 36 out of the last 60 months immediately prior to their participation in the first game of the applicable competition.
2. The player has legally resided and been primarily present in the countries defined in the two sub-regions in section 1, for at least 36 months after their 13th birthday, defined as having lived 13 full years.

2.2.4. A player will not be considered a representative until they have declared themselves as an LTR to the respective MPL.
2.2.5. Players are not required to claim LTR status and may choose to remain a Non-Representative despite being eligible.
2.2.6. Residents are defined as players that, at the time of registration to the MPL, are either:


1. A lawful permanent resident of a jurisdiction in the MENA region for at least six (6) months.
2. A citizen or national of a country in the MENA region.

2.2.7. A player may only be a Resident of a single Region at any point in time, regardless of whether that player has lawful resident status in multiple Regions. Any player who relocates to a new region, will remain a resident of their prior region until the one-year anniversary of their relocation.
2.2.8. Players may prove Residency and LTR eligibility by submitting documentary evidence of eligibility. There are two general categories of evidence: government-issued documentation (e.g. National IDs, government benefits records, military/draft registration papers) and private documentation (e.g., school records, deeds, leases, homeowner association documents, utility bills, bank records/statements, tax returns, insurance documents, medical records & employment records).
2.2.9. Minors may also have a parent or guardian prove Residency or LTR status on their behalf by first, providing documentary evidence of the parent- /guardian-child relationship (e.g., a birth certificate) and second, submitting documentary evidence belonging to the parent/guardian, as outlined above.
2.3. If a player plays an official game at VRL representing a certain team, can't represent a different team at the MPL.

2.3. Work Eligibility
Each Player must submit proof, prior to being added to a Team's MPL Roster, that they will be work-eligible in their respective jurisdiction and/or MPL host country/countries.
2.4. Player & Team Eligibility


2.4.1. All Players may only compete in one MPL at a time.
One player should have only one account, any change of in-game ID should be announced to the admins.
Players are not allowed to share their accounts, otherwise the team will be disqualified
Roster Rules
Match Process
Pauses and Crashes
Frequently Asked Question
I'm from north africa but i'm not from morocco, can i still join the tournament ?
The team can have only one member that's from north africa but not from morocco.
I'm moroccan but i live outside of morocco, can i still join the tournament ?
The team can have only one member that's Moroccan and live outside of morocco.
Is the tournament free to join ?
Yes, we will never ask you to pay a fee to enter the Valorant Masters Pro League.
Which server are we going to play the tournament on?
EU server, paris 1 or paris 2, if the two teams agree on a server, then they can play on that server (EU ONLY).
Can we edit the team information after the registration ends ?
No changes should be made after the registration ends, it could lead to disqualification from the tournament.
How many subs are allowed per team?
During a match a player had internet problem and disconnected, what can we do ?
Each team has a technical pause each half maximum 10min if a player disconnected.
Where the game will be streamed ?
The games will be streamed on the official channel of ESNA, twitch.tv/esna_gg
If my game is not streamed on ESNA offical channel, can i stream it ?
Yes, but you need to mention the tournament in the title.
If we qualify to the group stage from qualifications, or to the finals from group stage and play offs, and we still have games to play, but we want to forfeit ?
Any kind of forfeit during the tournament, leads directly to disqualification from the MPL.